Boyd Talks Tennis
Posted by
Jake Vigliotti
in
Random Appearances
at 8:08pm on Wednesday, May 12th, 2010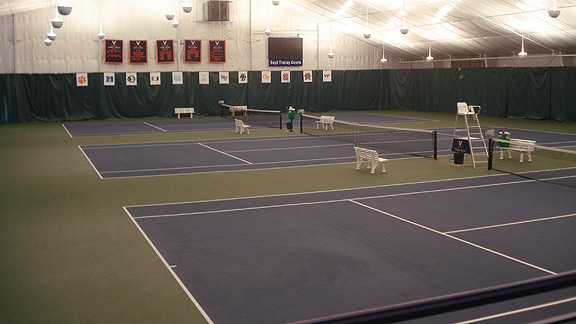 Boyd Tinsley is quite the tennis fan.
ESPN.com
recently
caught up
with the violin player to talk about the $7.5 million courts he facilitated at the University of Virginia. And as you probably guessed, Boyd says his tennis game is all about power. Didn't see that one coming.
"Boyd has meant so much to community tennis, UVA tennis, as well as tennis around the world," Virginia coach Brian Boland said. "He has the passion to not only play the game, but get rackets in as many hands as possible. There's no question, without the help of Boyd we wouldn't be at the level we are. We've led the attendance race for years now and that wouldn't be possible without Boyd."